New Baby Flowers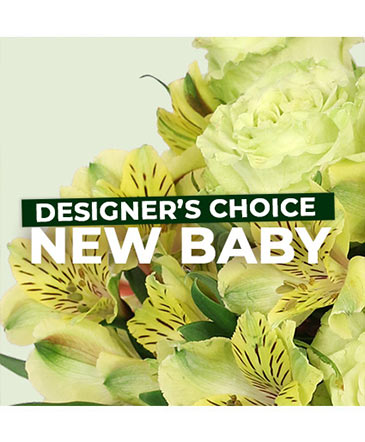 New Baby Flowers
Designer's Choice
Celebrate the new bundle of joy with our Designer's Choice New Baby arrangement! Our florists have put together the perfect bouquet to spoil the little one! Even though they won't know it just yet, you'll be one of the many reasons they smile. Send this stunning New Baby arrangement today!
We have an extensive selection of a bouquet or centerpiece design specifically for welcoming a new addition. Any flower of your liking can be a contributing component to your floral arrangement. And centrally located in, Middlebury, Cole's will even deliver anywhere from Vergennes and Bristol to Shoreham and Middlebury College. And don't forget to add a special stuffed animal, chocolates or a balloon to make your special bouquet or centerpiece complete.
Saying "Congratulations!" is always better with flowers, especially when welcoming a new baby into the world. Let us hand deliver a very specially arrangement of new baby flowers to the proud parents. Why stop at only flowers, we have a wide variety of toys and gifts available for new babies, mommies and daddies.