Summer Flowers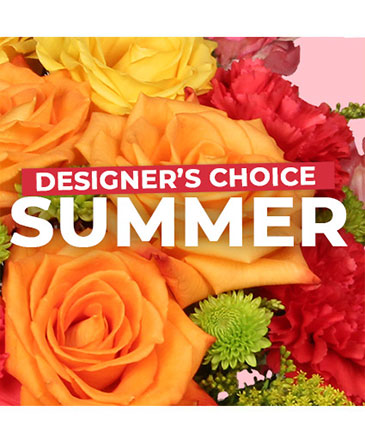 Summer Flowers
Designer's Choice
Summer is the time for fresh flowers! Bring that sunny outdoor feeling indoors with our Designer's Choice Summer Flower Arrangement. We'll create something that will have you celebrating the beauty of the brightest season of all! A colorful bouquet is exactly what you need to warm up your summer home.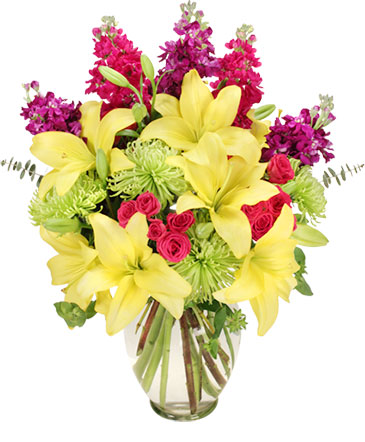 This vibrant arrangement is a dream! The wondrous yellow lilies and green Fuji spider mums contrast gorgeously against the fuchsia mini spray roses, purple stock, and fuchsia stock, creating a hypnotic kaleidoscope of colors. This intoxicating bouquet will have them saying, "Hello gorgeous!"
Nothing speaks more to the bright and cheery disposition of the summer season than bright and cheery summertime flowers. Nothing else can brighten up a room like sunflowers, golden-yellow daisies, princess-pink carnations or any other summertime favorite. Summer may be around for a few months, but you will find your best variety in the early months of the season.